I teach both undergraduate and graduate students in larger classes and in smaller settings. In Fall 2019, I am co-teaching a First Year Foundations Seminar called "The Bible and Migration" (DTS199F) with my colleague, Prof. Naomi Seidman. Here is a brief description of the seminar: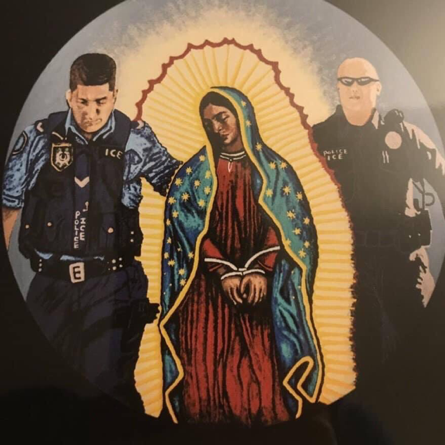 How has religion—especially Judaism and Christianity—shaped the politics of human migration? Why do some people think the bible tells them to welcome refugees, while others think it tells them to build walls to keep them "out"? From the expulsion of Adam and Eve from "paradise" to journeys both ancient and modern to "the promised land", biblical stories continue to play a complex role in modern literature and contemporary political debates about migration, refugees, and homelands. In this seminar, you will learn how to critically read and convincingly write about biblical narratives and their echoes with a focus on four themes: paradise, promised land, exile, and sanctuary. This course will orient you to studying at U of T, while also giving us all a chance to ask what it means to think and write about the bible and the politics of migration while studying in the Toronto region, the traditional territories of the Anishinaabeg and Haudenosaunee. 
Undergraduate courses since 2010
2018, 2017: Digital Humanities Research Methods Course (RLG498S)
2016, 2010, 2008: Religion in the Public Sphere Community-Engaged Learning (RLG426S)
2015-2016, 2014-2015, 2012-2013: Research Opportunities Program: Spiritual Invention of a Nation Digital Storytelling Project (directing 1-4 students as research and technical assistants) (RLG299Y)
2015, 2014: Museums and Material Religion (RLG381F)
2014-2015, 2013-2014: Big Ideas Course: The Internet: Saving Civilization or Trashing the Planet? Co-taught with Prof. Steve Easterbrook, Computer Science and Prof. Miriam Diamond, Earth Sciences (BIG102Y)
2012: Anthropology of Christianity (co-taught with Kevin O'Neill) (RLG306S)
2011-2012: Christian Religious Tradition (RLG203Y)
2011, 2010: Memoir and Confession (RLG332S)
Graduate courses since 2010
2019: Topics in North American Religion: Narrative, Race & Gender (RLG3931S)
2017: Law & Religion: Critical Conversations, co-taught with Prof. Benjamin Berger, Osgoode Hall (RLG2027)
2016: Everyday Multiculturalism (taught at the University of Tübingen)
2016: Mediascapes: Text, Land, Stories, Ph.D. Seminar for Book History and Print Culture Collaborative Program (BKS2000)
2015, 2009: Genealogies of Christianity (RLG2085F)
2013: Topics in North American Religion: Making up Selves and Souls, co-taught with Kevin O'Neill (RLG3931S)
2013, 2008, 2007, 2006: Method and Theory in the Study of Religion (RLG1000S)
2012: Topics in North American Religion: Confession, Consumption, & Security, co-taught with Kevin O'Neill (RLG3931S)
Teaching beyond the campus classroom
I have travelled regularly with students to the Rainy River First Nations, to consult with the community on the Kiinawin Kawindomowin Story Nations digital humanities project.
In April 2013, together with my colleague Amira Mittermaier, I brought three graduate students to a symposium on mediation, emotion, and religion, organized by Dr. Monique Scheer at the University of Tübingen. DSR grad student Matt King and I delivered a co-authored paper, "Suppressing the Mad Elephant: Missionaries, Lamas, and the Mediation of Sacred Historiographies in the Tibetan Borderlands," which is now published in History and Anthropology.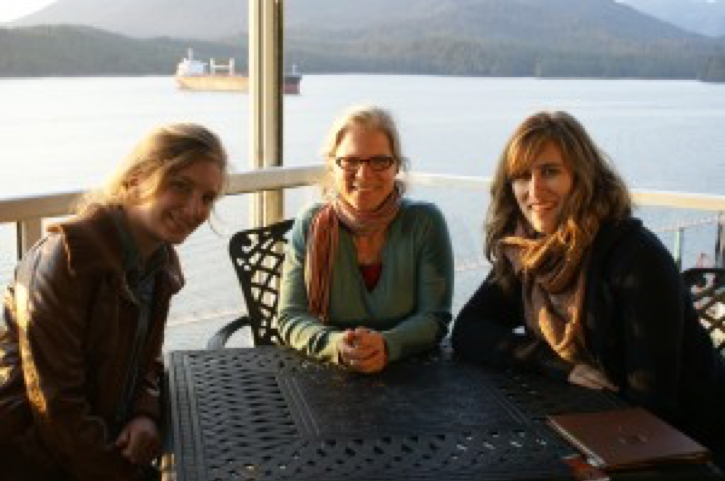 On research trips to archives in Victoria, Vancouver, and Prince Rupert, British Columbia, I was accompanied by two students, Ph.D. candidate Amy Fisher and Religion/Philosophy undergraduate Sarina Annis, now a graduate of LSE's Anthropology of Religion M.A.  We were researching the life and times of Anglican Archbishop Frederick Du Vernet (1860-1924), who is a prominent subject of my 2018 book The Story of Radio Mind.
In February 2011, I led a DAAD Study Tour to Germany.  I traveled with 11 Ph.D. students to four research institutes in four German cities: Berlin, Halle, Goettingen, and Heidelberg.